A gallery of all the horses that were once part of the TEAD family.  Gone, but never forgotten.
Image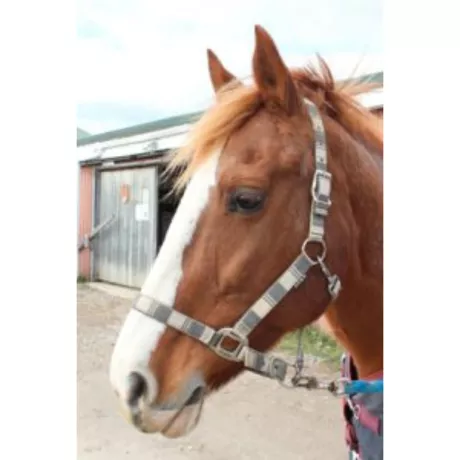 Ellie
Our beloved Ellie passed away on May 5th, 2020.

Before arriving at TEAD in 2011, Ellie competed on the local show jumping circuit under her show name Rickards Red. Ellie quickly won the hearts of many riders, volunteers and staff and she will be remembered for her lovely movement, exuberance and kind, gentle nature. Ellie was 25 years old and had some very serious health complications.

Always dedicated to her role as a therapeutic partner, Ellie would enter the riding arena with her ears perked and a twinkle in her eye. She will be greatly missed at the TEAD farm.

May you run free Ellie and thank you for your years of dedicated service.

Image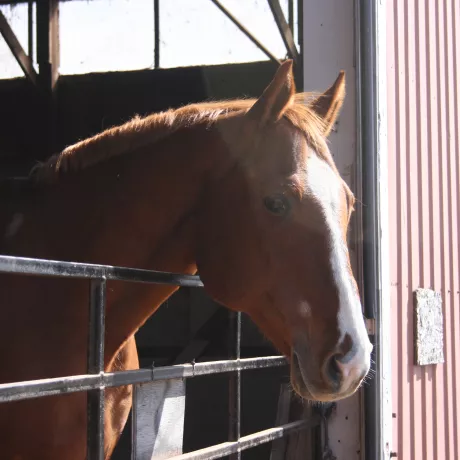 Hottie
Hottie was a calm, dependable horse that was a staple of our therapeutic riding program for many years. He retired from TEAD in 2022 to live out the remainder of his days in peace and tranquility. Thank you for all you have given us Hottie, we will never forget you.
Image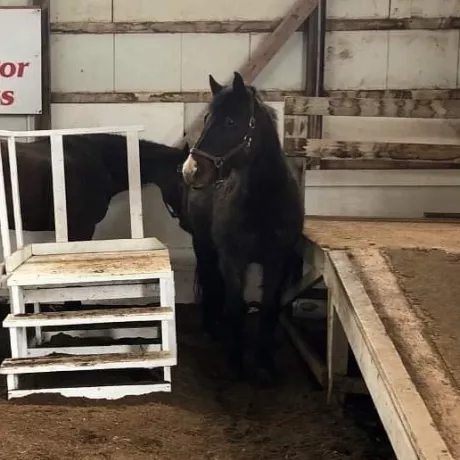 Ebony
"Ebony's Palace"
1991-2023

Ebony has been an integral part of our TEAD family since 2007. He was a beautiful gift from Kathryn Hendriks and we are forever grateful for him. As a therapy horse of many years, he touched hundreds of lives and gave hundreds more smiles to all who knew him. He loved his job and, during his arena turnouts, would often park himself at the ramp unprompted, waiting for his next rider. He knew the importance of what he did, and we couldn't have been more blessed to have him in our program for so long. He also deeply loved Wrangler, his long-time best friend. He will be deeply missed by the TEAD community. May he run free in greener pastures.

Thank you Ebony for all your years of dedicated service. We will never forget you.
Image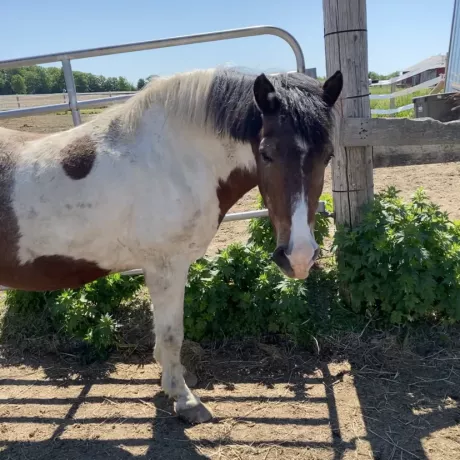 Wrangler
2000 - 2023

It is with great sadness we announce the sudden passing of our dear Wrangler. Wrangler has provided TEAD with 11 years of unparalleled service to so many of our participants, and his absence will be felt for many weeks to come.

Wrangler was often the first to carry our youngest and smallest riders. He took great pride in his job, and diligently looked after his precious cargo each and every day. His patience, grace, and strength was one of a kind.

We hope he was greeted by his best friend Ebony, and that they are eating all the grass their hearts desire. May he rest easy.

Thank you Wrangler for being the most special pony to so many extraordinary participants. We will miss you dearly.
Image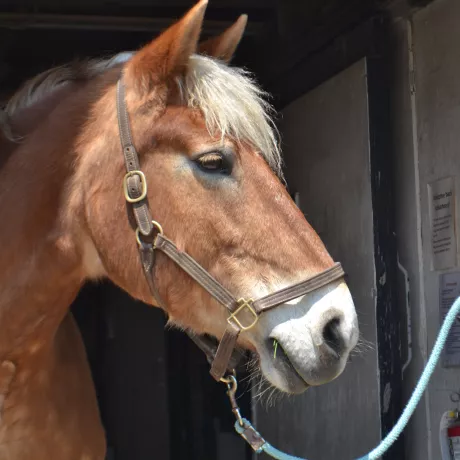 Lexie
2000 - 2023.

It is with profound sadness that we announce the passing of our sweet Lexie. Unfortunately, Lexie had a degenerative health condition which caused her to decline quickly. With the guidance of our vets, Lexie was laid to rest on November 17th, 2023. Lexie was a really special horse and began her therapeutic journey with TEAD at the young and tender age of 6 years old. She was our go-to for new, nervous, or fragile riders because she was so honest and trustworthy.

There are so many lives that Lexie touched, and we are so grateful that she was part of our therapeutic program for so long. Thank you Lexie for giving so many their wings. May you run free in greener pastures.

Rest in peace sweet girl, you were so loved.