A gallery of all the horses that were once part of the TEAD family.  Gone, but never forgotten.
Image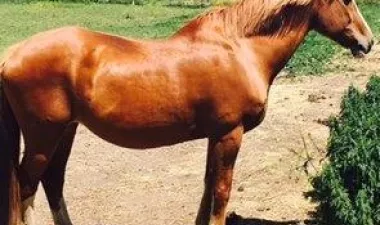 Ellie
Our beloved Ellie passed away on May 5th, 2020.

Before arriving at TEAD in 2011, Ellie competed on the local show jumping circuit under her show name Rickards Red. Ellie quickly won the hearts of many riders, volunteers and staff and she will be remembered for her lovely movement, exuberance and kind, gentle nature. Ellie was 25 years old and had some very serious health complications.

Always dedicated to her role as a therapeutic partner, Ellie would enter the riding arena with her ears perked and a twinkle in her eye. She will be greatly missed at the TEAD farm.

May you run free Ellie and thank you for your years of dedicated service.

Image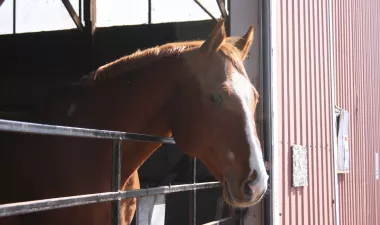 Hottie
Hottie was a calm, dependable horse that was a staple of our therapeutic riding program for many years. He retired from TEAD in 2022 to live out the remainder of his days in peace and tranquility. Thank you for all you have given us Hottie, we will never forget you.