Our Mission
TEAD Equestrian Association for the Disabled is dedicated to enhancing the quality of life for children and adults with any physical, cognitive and emotional challenges through a unique form of proven therapy with the use of horses.
What We Do
Founded in 1978, TEAD has helped improve the lives of thousands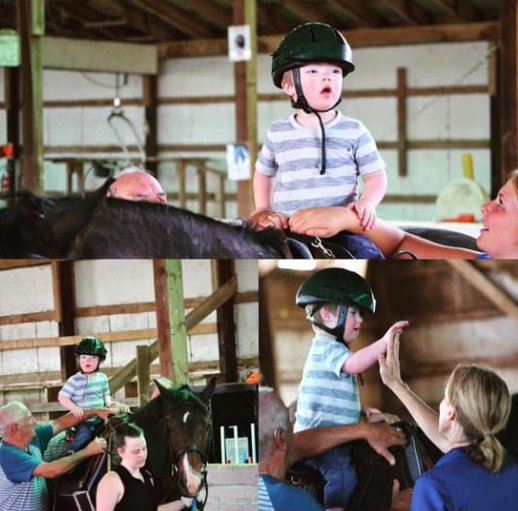 of children, youth and adults with disabilities by providing therapeutic riding and equine-based programs.
Participants of all ages experience emotional and physical rewards through a range of services and activities.
TEAD is located in the rolling pastures of Mount Hope, and has a dedicated team of therapy horses, volunteers, staff and nationally certified therapeutic riding instructors.
The TEAD team is committed to fulfilling our mission with integrity, transparency and respect to ensure we develop and deliver quality programs that meet the needs of individuals and their families.
We are hiring!
TEAD is looking for a Development & Fundraising Specialist, permanent Weekend Barn Help, as well as a full-time Volunteer Coordinator. 
If you are interested in the Development & Fundraising Specialist or Weekend Barn help positions, please email your resume & cover letter to info@tead.on.ca.  For the Volunteer Coordinator position, please email melissa.horvath@tead.on.ca. 
More information can be found on our Careers page.  We look forward to meeting you!